"I found it hard to lose weight after my pregnancy"
Sandra, 37, was feeling desperate because she could not lose weight after her pregnancy. She discovered ToxBurn a month ago and has so far lost almost 13 lb.
This is her story.
"The yo-yo effect was my worst enemy"
"I'm not alone here. It was impossible to lose the pounds I gained during pregnancy, especially since I'm in my late 30s.
"I tried a lot of different diets and lost some weight at the beginning but then when I started to eat normally again (balanced diet) I gained all the pounds I had lost."
"The yo-yo effect was my worst enemy. None of the diets I tried worked. I was very frustrated and desperate."
"Like you, I was sceptical at first"
"One day, I saw a Facebook ad for Sensilab products. The products looked great but I was sceptical because there are many brands of slimming products on the Internet that are nothing but scams."
"I still wanted to try because the products looked really great, especially ToxBurn. After a month of use, I'm so glad I did."
This is Sandra after 1 month of using ToxBurn.
She lose 13 lb after a couple of weeks! Her smile says it all!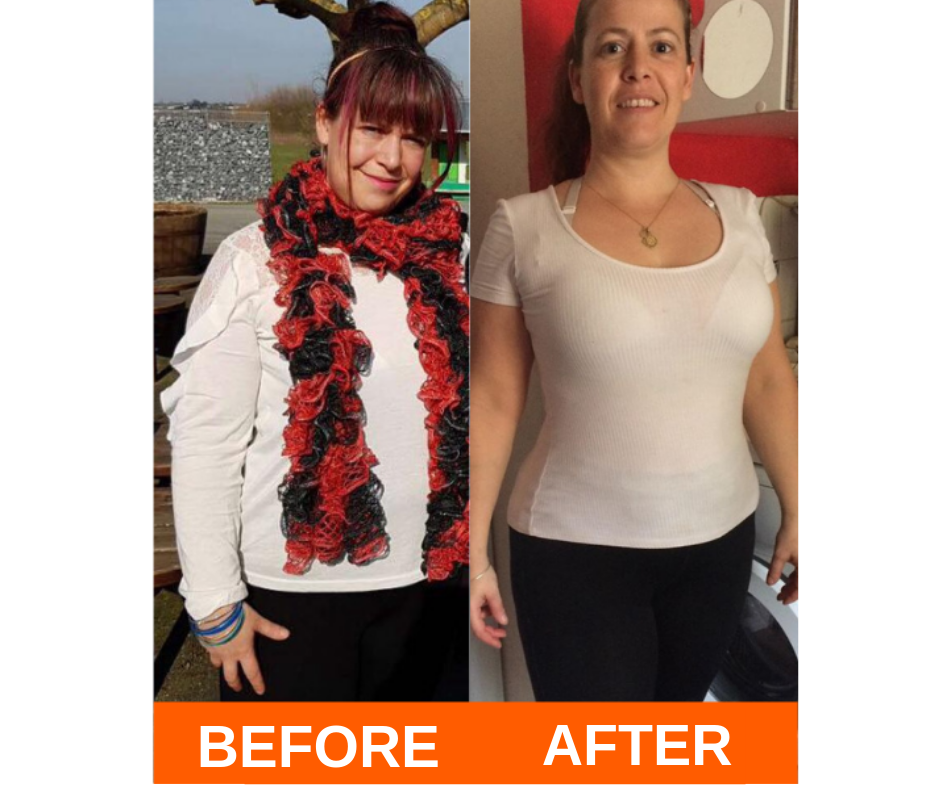 "ToxBurn has been a revelation"
"I started using Toxburn and very soon afterwards noticed the first effects. I did not feel any bloating at all and my tummy felt less swollen. It's a detox that works very well because it eliminates toxins, excess water and therefore some weight as well."
"ToxBurn let me kill 2 birds with 1 stone. I cleansed my body and also lost some pounds."
"You just have to take 1 sachet a day in water and that's all, so it's very easy to use. It also has a nice, refreshing lemon flavour!"
"ToxBurn has been a revelation and I am very happy to have discovered it. I will definitely be buying it again."
"I also used L-Carnitine Pure 1000 to boost my results"
"As I was very satisfied with ToxBurn, I also took L-Carnitine Pure 1000 because I started doing sport (3h a week). I gives me more energy and I feel that my joints are more flexible. I love Sensilab products."