Contents:
10 sachets of AquaSlim EXTREME
60 capsules of Estrolux
Stay healthy with an e-book and online gym - free with your purchase!
Get a free health e-book with delicious recipes and tips for forming healthy new habits. We've also developed a free 4 -week video exercise programme to tone your whole body.
Combine these with our premium Sensilab products to get in shape faster!
Hormonal Imbalance - A 21ST CENTURY SYMPTOM
Oestrogen and progesterone are two hormones that are produced cyclically in the female body. If their production is in any way disturbed, it can lead to a hormonal imbalance.
Oestrogen dominance is caused by XENOESTROGENS. These are synthetic chemicals that have a chemical structure similar to oestrogen and mimic its function in the body.
But that's only part of the problem
Unhealthy food, sedentary lifestyle, enviromental pollution, smooking and alchol, stress... The damage can become irreparable if we wait too long before we act.
Keep an eye out for these signs:
tiredness, depression, anxiety, insomnia
swelling and weight gain
water retention and the accumulation of toxins
loss of muscle mass
cellulite, weight gain and visceral fat
Symptoms like this require a comprehensive solution
Estrolux:
100% natural product, helps eliminate excess oestrogen efficiently
Contributes to hormonal balance
Helps purify and detoxify the liver
Helps relieve the negative effects of excess oestrogen
AquaSlim EXTREME:
helps you lose the first kilos within days
Increases the elimination of excess water and toxins by 27%*
Reduces swelling by 60% in a week*
Helps you lose weight in just 10 days*
Decreases cellulite
Improves liver function and digestion
No loss of minerals, despite the draining effect
*[Results may vary. Dietary supplements should not be used as a substitute for a varied and balanced diet and a healthy lifestyle, which are important.]
Don't let toxins and hormones hinder your weight-loss progress!
Toxins, retained water and hormonal imbalances can prevent you from losing weight, since they can affect:
The liver - which is key for good digestion
Digestion - slow and irregular digestion can result in fewer calories burned
The nervous system - stress can increase appetite
Muscle regeneration - if it's weakened, the muscles consume less calories than they would normally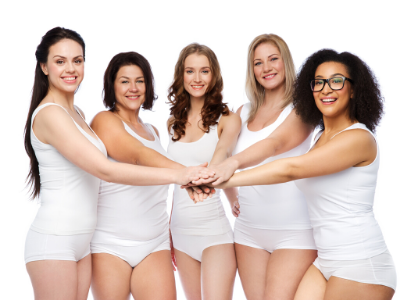 Ingredients
EstroLux - Food supplement.
Ingredients (in 2 capsules): lemon balm leaf extract with 2.5% rosmarinic acid 350 mg (rosmarinic acid 8.75 mg), chlorella whole algae (cracked cell wall) powder 200 mg, rosemary leaf extract with 5-7% rosmarinic acid 200 mg (rosmarinic acid 10 – 14 mg), Broccoraphanin® [broccoli seed extract with 10% glucoraphanin] 100 mg (glucoraphanin 10 mg), bladderwrack thallus extract with 0.2% iodine 60 mg (iodine 120 µg – 80% NRV*), pyridoxine hydrochloride (vitamin B6 7.7 mg – 550% NRV*), black pepper fruit extract with 95% piperine 10 mg (piperine 9.5 mg), anti-caking agent: rice fiber, capsules: hydroxypropyl methyl cellulose. *NRV = nutrient reference values Broccoraphanin® is a trademark of CS Health.
AquaSlim EXTREME - Food supplement with sweetener.
Ingrediens (in 1 capsule): CactiNea™ (prickly pear fruit powder with 0.05% betalains and 0.03% indicaxanthin) 2000 mg, carrier: acacia gum, parsley leaf extract 500 mg, sarsaparilla root extract 500 mg, hibiscus flower extract with 10% total polyphenols 500 mg, watermelon fruit juice powder 500 mg, cat's whiskers leaf extract with 2% potassium 500 mg, natural raspberry flavor, raspberry puree powder, acidity regulator: citric acid, artichoke leaf extract with 2.5% cynarin 350 mg, VinOgrape™ Plus (red grape marc extract with 90% total polyphenols and 18% OPC (content of sulphites > 10 mg/kg)) 50 mg, anti- caking agent: rice concentrate, sweetener: sucralose. Contains allergens: sulphites > 10 mg/kg. CactiNea™ and VinOgrape™are trademarks of Nexira.
Use
EstroLux: The recommended intake is 1 capsule 2x daily with a glass of water after a meal.
AquaSlim: The recommended daily intake is 1 sachet. Dissolve it by stirring vigorously in 1 litre of water. Stir thoroughly to dissolve any lumps. Drink it during the morning.
Warnings
If you are hypersensitive or allergic to any of the ingredients of this product or use medication consult your doctor before use. This product is not recommended for pregnant and breastfeeding women.
Important
The recommended daily intake should not be exceeded. Food supplements should not be used as a substitute for a varied and balanced diet and a healthy lifestyle. A diverse and balanced diet and a healthy lifestyle are important.
Storage
Keep out of reach of children! Store in a dark and dry place at temperatures below 25°C.
Net weight
EstroLux: 30.5 g, AquaSlim: 63 g