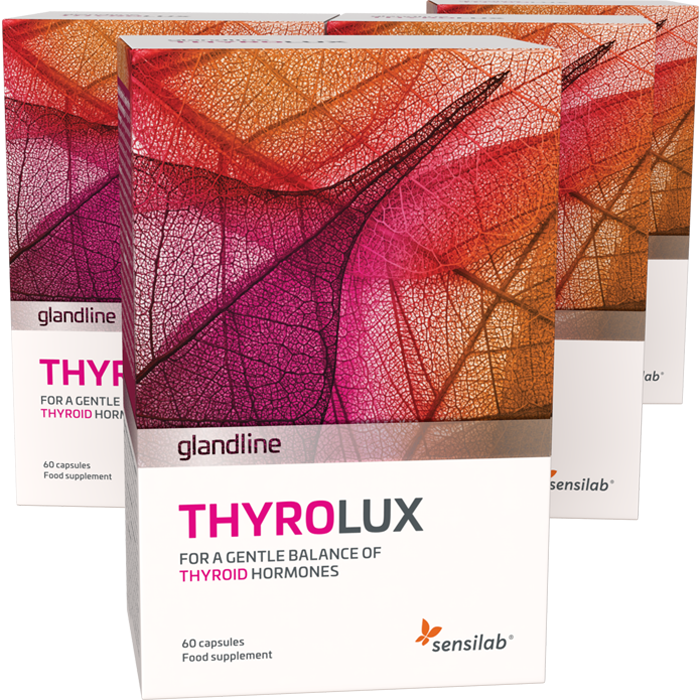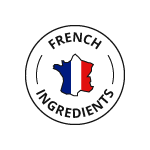 *Disclaimer: The effects of the product may vary between individuals and could differ from those described on the website.
"I have more energy, my mood is stable, I'm not as bloated and it's eased menstrual pains. I also lost a little bit of weight!"
"ThyroLux from Sensilab is a 4-in-1 product that balances thyroid hormones, promotes weight loss, improves focus and strengthens skin and hair. It's natural and completely hormone-free!"
"Since I've started using these I've been feeling more energetic and I've lost 5 kg!"
"I started taking ThyroLux 6 months ago and I have noticed both my metabolism and sleep improving. My skin and hair look much better. I have regained my concentration and my mood has gotten better. Moreover, I have regained a lot of energy!"
"I have noticed that my mood is more stable since I started using these."
"Boosting and balancing energy levels and digestion with Sensilab's plant-based, hormone-free thyroid supplements."
"I've only been using these for 1.5 weeks but I'm already noticing a difference in my stomach. I look forward to continuing with these capsules and see what other improvements they can provide."
ThyroLux supplies the thyroid with vital nutrients, increases your metabolism and restores balance in a gentle but effective way.
A natural and hormone-free supplement for women and men!
I always emphasise nutrition and vitamins and finding good supplements is always a good way to keep my body in tip-top shape. ThyroLux is a powerful plant-based hormone-free thyroid support with 9 high-quality synergistic ingredients.
I've been using these capsules for a few weeks and they get a "YES" from me. There's definitely been an improvement in my skin and hair. And I feel like I have more energy!
"I've had some problems with the thyroid gland and I wanted to avoid going on medication for a bit. I chose to try this supplement. I feel more alert and I've been losing less hair. My stomach pain has subsided as well."
"I've loved trying out these Sensilab capsules. I've definitely noticed that I have more energy than usual and less bloating. AdrenaLux helps balance cortisol levels and helps with stress related symptoms like burnout and insomnia!"

FREE GIFT!
Get the best health tips, nutritional advice, and delicious recipes in one handy e-book!

*Disclaimer: The effects of the product may vary between individuals and could differ from those described on the website.
Thyroid support supplement
ThyroLux 4-Pack
Contents: 1x ThyroLux 4-Pack 240 capsules/120 days
Thyroid support supplement
ThyroLux 4-Pack
Unexpected weight gain, fatigue, brittle hair, and muscle aches are just some of the signs of an underactive thyroid. This powerful plant-based formula relieves symptoms of a sluggish thyroid and improves general well-being.  
4-in-1 action: balances thyroid hormones, helps lose weight, improves focus, strengthens hair & skin

Helps with weight loss by boosting your metabolism

Strengthens hair & nails and improves skin quality

Speeds up digestion and detoxifies the body

Improves brain performance, boosts memory, and promotes mental well-being

Reduces fatigue and tiredness

Relieves muscle soreness

The daily dose contains 150 μg of iodine (100% NRV), 80 μg selenium (145% NRV) and 400 mg of L-tyrosine

100% natural and completely hormone-free

We guarantee you'll love it, or it's yours for FREE

Over 15 years of expertise in food supplement development and production
Join over 3 million satisfied Sensilab customers worldwide! 
Contents: 1x ThyroLux 4-Pack 240 capsules/120 days
-

64

% discount

+ Free delivery
Free delivery
Special price
£31.99
Regular price
£87.99