Researchers have made a revolutionary discovery: IT'S TIME TO SAY GOODBYE TO DIGESTIVE PROBLEMS ONCE AND FOR ALL!
Never-ending stomach problems? Finally, there's an answer! 
Millions of people around the world struggle with stomach problems. In recent years, scientists have been alerting to the importance of taking these issues more seriously and looking for solutions.
Short-term digestive problems can have many causes and often pass quickly. Cramping, bloating, constipation, diarrhoea, and gassiness are the most common among Europeans. Researchers now believe they have found a promising solution for improving gastrointestinal health in the form of lactic acid bacterial cultures!
Chloe struggled with stomach problems for years
Over 300 million Europeans are estimated to be living with a digestive disorder, according to a report from United European Gastroenterology (UEG), and the number only seems to be increasing.**
Not only can these problems create digestive discomfort, but they can also impact other aspects of our lives: our sleep, our confidence, and our ability to live our life to the fullest.
Chloe was one of the many sufferers, but she finally decided to take her health back into her own hands.
"I recently found out about this incredible-sounding product containing lactic acid bacterial cultures, Jerusalem artichoke extract, and chicory extract. I thought it was worth a try!"
"It's really helping!"
"Now, I've been using Synbiotic for 2* months, and I can honestly say it's been a remarkable experience! These capsules work really fast, and I can finally eat and drink whatever I want again. Thank you so much for making this product and helping me!"
Snybiotic Premium is an incredible natural-based supplement containing a patented combination of 9 lactic acid bacterial cultures, Megaflora 9 Evo. And that's not all; we've further strengthened the formula with two extracts: Jerusalem artichoke, which supports the immune system and the body's antioxidant protection system, and chicory, which aids digestion and the production of digestive fluids.
How does this product work?
Synbiotic's patented Megaflora 9 Evo complex contains 1.1 billion colony-forming units, which we specifically selected due to their incredible survival rates. Common probiotic formulas are often not equipped to survive in the digestive tract long enough to provide benefits (only about 1% survive long enough to reach your intestines). 
In contrast, a guaranteed 90*% of the bacteria contained in Megaflora 9 Evo has been shown to accomplish the mission successfully! That's why Synbiotic Premium is as much as 90*x more effective than regular probiotic products.
This means that our super-effective probiotic product can help with problems such as:
Bloating

Poor digestion

Constipation

Irregular bowel movements

Lack of energy 
Karen finally found

a solution for excessive

 flatulence 
Karen has frequently experienced stomach problems ever since she was a teenager. She's tried various diets and home remedies for her gassiness and slow metabolism but had no luck until she came across this product.
"I've tried everything!"
"I have tried everything in the search for a solution, but it was only when I started using this supplement that my stomach started to function properly again!"
Karen has been using this product for several months now and is delighted with the results!
Quick relief for GI discomfort
It can vary how quickly this product will deliver results. It's important to remember that digestive problems can have different causes. Some people may notice effects within days; others might need a bit longer. We recommend you use this product for at least three months, but it's completely safe to use indefinitely or repeat the 3-month process whenever stomach problems re-emerge.
"I noticed a rapid improvement."
Karen is happy to recommend this product to everyone she meets. She's also appreciative of the addition of Jerusalem artichoke, which supports immunity.
"I noticed a rapid improvement. I take three capsules every day, and there's a noticeable difference. I now separate my life into the "before Synbiotic" and "after Synbiotic" stages of life. I'm happy to report that after 30 years of digestive problems, they now belong firmly in the past."
This supplement is the perfect choice!
Harriet has been using this product for several months now and is just one of many happy customers. 
"[It] works wonders."
"I'm delighted to report that this product works wonders. I noticed a beneficial effect within days, and I'm super satisfied. It's a product that I have no trouble heartily recommending, so give it a chance!"
Camilla was sceptical – but not for long!
Camilla struggled with gassiness and bloating to the point where it interrupted her night-time rest. Even though she's sceptical about supplements, she decided to put her scepticism to the side and try this product. It turned out to be exactly what she needed!
Camilla says it was particularly frustrating that the bloating made her look pregnant at times, even though her stature is quite thin ordinarily. "It was really bad for my self-esteem, especially during the summer holidays."
Luckily, her mother introduced her to this product.
"I noticed improvements after 2* days."
"I could hardly believe it. I noticed improvements after 2* days. My 'pregnant belly' disappeared. I admit that I was sceptical, but the results were irrefutable."
Camilla says she wanted to share her experience to help others because she understands what a struggle digestive problems can be. She couldn't be happier with her experience using our product!
Millions of people struggle with digestive discomfort
The modern lifestyle, coupled with an unbalanced diet high in sugar, carbs, and processed foods, often leads to an overgrowth of bad bacteria in the gut. When the bad bacteria outnumber the good, you may experience a variety of stomach problems.
The solution is to increase the number of good bacteria in your gut and support your digestion.
Our best-selling product is the best on the market to help you achieve this!
Different ingredients working towards a shared goal
Apart from the patented Megaflora 9 Evo complex, the product contains Jerusalem artichoke extract and chicory extract. Jerusalem artichoke extract strengthens the immune system and activates the body's antioxidant protection system. Chicory extract supports digestion and stimulates the production of digestive fluids and gastrointestinal motility (the movement of food from the mouth to the intestines).
Here's what it can do for you:
Support regular, healthy digestion

Fight bloating

Support the immune system

Support weight loss
GIFT with your purchase: A FREE e-book with the best health tips, nutritional advice, and delicious recipes!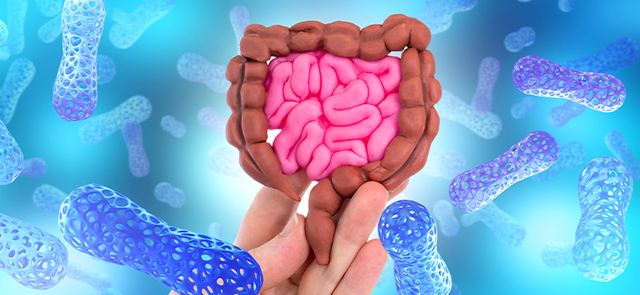 Join Otto and other satisfied customers!
After 2 months of using Synbiotic Premium, Otto reached out to thank us and share his story.
"I struggled with a bad stomach and frequent bloating. My bowel movements were irregular, creating a lot of discomfort in my life."
"It's very affordable too."
He adds: "I was examined by a doctor, but they couldn't find anything definitive. Then I decided to look for a solution on my own. I saw an ad online for this product, and although I was sceptical, I decided to try it. I thought it was very affordable too, so I didn't have much to lose."
"I started taking three capsules a day and soon noticed an improvement in the regularity of bowel movements. It made my everyday life so much better. I've been using it every day since and never want to stop!"
"My life changed for the better after I started using it."
Helen finally found a solution
After years of struggling, Helen had nearly given up: "I often had the runs, especially in the morning. It became so bad that I avoided scheduling meetings at that time of day."
She noticed improvements quickly
"I came across an advertisement for Synbiotic on the internet and figured I had nothing to lose. But I must admit that I didn't entirely believe it would help."
Luckily, she was quickly proven wrong and noticed an improvement in just 3* days.
"It's really effective and inexpensive!"
"My stomach can finally function properly. I don't even have to think about the problems I had before, and my mornings have been much better for it."
After months of using the product, Helen can confirm it's helped improve her life drastically, and she's glad she saw that ad: "It's really effective and inexpensive!"
"If you don't see results immediately, don't give up!"
"I gladly recommend this product; it's been a great help to me. But please remember that our bodies are different, so others might need to use it for a bit longer. If you don't see results immediately, don't give up!"
Fight back against stomach problems!
Synbiotic Premium provides all the support you need with lactic acid bacterial cultures and natural-based extracts!
Not only is the efficacy of our product supported by testimonies from happy customers, but we also have clinical data to back up our claims. The ProbioAct® technology in Synbiotic Premium ensures 90*x stronger efficacy compared to ordinary probiotic supplements.
Thanks to its incredible stability, it can be stored at room temperature and remains viable at least until the expiration date. 
Here's how lactic acid bacterial cultures work 
Lactic acid occurs naturally during the body and is produced whenever foods undergo fermentation.
Many types of bacteria that produce lactic acid are considered probiotics – these beneficial bacteria support a healthy gut microbiome and are associated with a range of health benefits, including better GI health and improved nutrient absorption.
Jerusalem artichoke helps support immune system function
Jerusalem artichoke is filled with antioxidants like vitamins A, C and E, along with flavonoid compounds like carotenes. These compounds help target free radicals and protect against disease.
Remarkable effects!
Thousands of customers have already tried Synbiotic Premium and experienced amazing benefits. Feedback from customers reveals that it's helpful with common digestive ailments such as:
Flatulence

Bloating

Constipation

Diarrhoea

Upset stomach
Synbiotic Premium contains a patented combination of lactic acid bacteria and is quickly becoming a bestseller among products for improving GI health. We recommend you use it for a minimum of 3 months, but it's completely safe to use indefinitely or whenever your digestion needs some help.
The bestseller among products targeting stomach problems!
Every day, thousands of people use Synbiotic Premium and experience remarkable benefits! By including other supporting ingredients, apart from lactic acid bacteria, it's able to fully support our digestion and our body!
Support your gut health and join thousands of happy Synbiotic Premium customers!
Synbiotic Premium can support healthy digestion and our immune system! Get a special promotional price now and experience the amazing effects for yourself!