How to Start Running for Beginners
The prospect of starting a running routine can be pretty daunting for most of us. You could be worried people will think you look odd, that you will pick up a serious injury or your simply suck at it. Whatever your concern, forget about it! Running is part of our very nature which means in all of us, there is a primitive runner bursting to get out!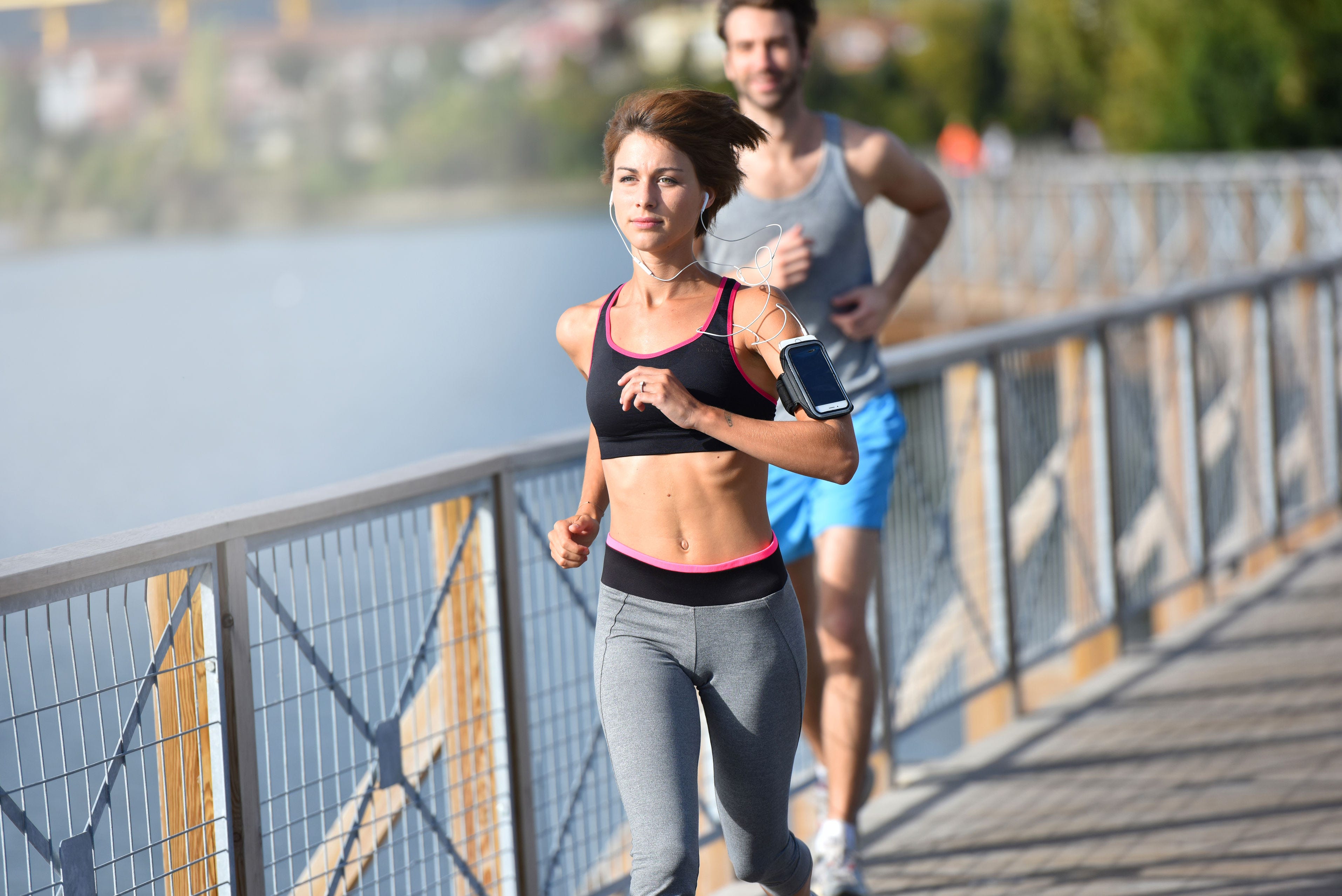 Let's start by having a look at some of the health benefits of regularly running.
First of all, it improves your general health, a lot. Studies have shown that running helps you raise the 'good' cholesterol in your body, boost your immune system, increase lung capabilities and prevent blood clots. Not bad ey?
Running is also encouraged to prevent or slow down diseases such as strokes, diabetes, osteoporosis, high blood pressure and heart attacks. It has also been used in treating depression due to your body producing 'happy hormones' during and after a run.
It of course is also one of the best ways to lose weight. Technically it is the second best form of exercising when looking at calories burned per minute. The top is cross country skiing but we don't all have the luxury of going up the mountains each morning!
Other health benefits include stress reduction, increased confidence, stronger joints and bones. So, here are five tips on how to start running and continuing loving it!  
Set Realistic Expectations
If you go out pounding the pavement expecting to run your first marathon in a few weeks, you are setting yourself up for failure. Realistic goals are vital for ensuring you don't become disheartened early on.
On the other end of the spectrum don't set too easier goals. Obviously, you don't want to push yourself too hard but sometimes we need that extra push to go outside of our comfort zone. Everyone's goals will be different depending on age, fitness levels, existing injuries etc. but consider aiming to run your first 5K or 10K by the end of this year.
Find something that will drive you and motivate you when you feel like you can't go any further. It could be a goal to lose weight, keeping healthy for your kids or training for a charity run. By knowing what your driving force is, you will find it easier and easier to lace up those shoes and get out there!


Get the Right Gear
There's growing debate whether running shoes are really necessary or possibly even bad for you. More and more advocates are talking of the benefits of running barefooted or using 'barefoot shoes' to avoid injury.
We're not suggesting you head out with no shoes on though! When starting out running, it is sometimes best just to use a pair of trainers you use regularly and that are moulded to your feet. If you then decide to seriously take up the sport, purchasing high end running shoes or 'barefoot shoes' could be an option. Do some independent research and find out what your needs are before just heading to your local sports shop and splashing the cash.
Some people find it beneficial to buy some running clothes at the beginning just to help motivate them to get out. If you are excited to wear new sports clothes, you may well find you have that extra motivation to head out each morning or evening.  
Find a Running Program
Despite running being one of the most natural activities for us humans, it can be hard to know where to start. You don't want to overdo it during your first few weeks but you also want to ensure you keep motivated and inspired.
We are all creatures of routine and habit, so once you find yourself a program to follow, you'll be more likely to stick to it. How you go about finding a routine is up to you, a lot of people now use running apps due to most being free and easily accessible.
One of the most popular programs is the Couch to 5K®, which slowly helps you build up to take on a 5K. These apps are handy as they provide you with regular reminders, often have motivational voice overs and make sure you increase distance in a safe way to help reduce the risk of injury.
Have a look on the app store for the right program for you or if you're old school, purchase or loan a book with an inbuilt running routine to follow!   





Stretching
A bit like running shoes, stretching is a hotly contested topic among fitness experts. The traditional static stretching (when the body is still) is now starting to be considered irrelevant for injury prevention before a run.
Dynamic stretching is now regarded as the best way to warm up and stretch your muscles before a run. This is when your body is moving during the stretch, so for example raising each leg in a forward motion. Check out Runner's World for some tips on how to utilise dynamic stretching.
Static stretching isn't all bad however, if you come back from your run and feel sore and stiff, this form of stretching could do you some good. It is also beneficial for non-running activities and good to help back pain.
As with all science related topics, there are constant changes and it is therefore important to keep up to date. You are far better off doing your own research into these topics then relying on sports companies telling you what's best, as they have a lot invested in certain scientific findings.
Supplements
A large part of being a successful runner comes down to what you eat, ensuring you get enough fruit, vegetables, protein etc. Yet, it's not always possible to get all your nutrition needs from food alone, especially if you are big into exercise!
Even if you are just starting out, supplements can be a great way to improve your fitness and health effectively and quickly.  
The most important thing to remember when buying supplements to improve in any sport or activity is to go natural. Simplicity tends to be the best option; mother nature knows what she's doing after all!
One of the best supplements to take for running is a multivitamin. Runners need plenty of the key vitamins and minerals (Vitamins D, B and C, magnesium etc). By taking a multivitamin you are both saving money and time as you won't have to purchase several different products.
Our scientists developed the All in a Day Multivitamin Sport designed for those who want to up their fitness levels and improve their daily wellbeing. Using natural active ingredients, it contains B vitamins, vitamin E, vitamin C, magnesium as well as Siberian ginseng and kola to keep your mental game at its peak too.
After running your joints can become sore and stiff, especially during the first few months of training. Some people find taking certain supplements helps aid discomfort and promotes faster recovery times.
Our FlexiForce range was created to help reduce pain associated with sore and stiff joints. The FlexiForce Plus is a capsule based supplement that along with reducing pain, also promotes strengthening of cartilage and joint structure. The FlexiForce Gel is a quick way to relief both joint and muscle pain, utilising a triple cooling effect with a combination of eucalyptol, alcohol and menthol.
https://www.sensilab.uk/sport/joints
Most people are aware of the fantastic health benefits of fish oil when relating to heart disease, brain functioning and even depression. Yet, not many know that it holds incredible anti-inflammatory capabilities and therefore vital for any runner.
Dawn Jackson Blatner, R.D., an expert American dietitian claims"scientific evidence is leading us to believe that omega-3s may not only alleviate joint pain, but may also prevent it," and that "Omega-3s are one of the key nutrients every runner should have in their diet."
Our Super Omega 3 + Q10 uses all of the wonderful elements of omega 3, mixed with rather incredible Coenzyme Q10. This fat-soluble substance helps provide key organs energy to do their job. Once you hit 50, your body stops producing Coenzyme Q10 by almost 60% so it's important you produce enough even after the big 50!
To help you start running this April we want to give you 10% off any product! Just use promocode APRIL10
If you have any questions or just fancy a chat, please get in contact with us on our social media channels!