Lenka lost 20* kg in a year!
Lenka comes from the Czech Republic, and she likes to spend her spare time with her children. Before giving birth, she recounts having had a more athletic figure, but after the pregnancy, she gained extra weight which was difficult for her to lose. Lenka realised she had to make some changes in her life if she wanted her old physique back; this is how she discovered Sensilab.
Thanks to our products and her perseverance, she achieved her goals. Read on to learn more about how Lenka made her weight-loss journey a successful one!

After gaining weight with her last pregnancy, Lenka was keen on losing weight, increasing her energy levels, and improving her general well-being. She discovered Sensilab online by chance, and read the many positive customer reviews which praised the brand's use of natural ingredients. She decided to place her first order and give these products a shot, with the hope they might help her lose weight as well.
Lenka lost 20* kg in a year!
"When my clothes started falling off, I had to change my whole wardrobe."
Lenka has been taking Fat Out! Thermo Burn and AdipoBurn capsules for a year. Since she started, she had lost a total of 20* kg!
"I didn't notice any changes at first, but my friends would make comments that I lost weight. After a month, my clothes would just fall off my body and I had to change my whole wardrobe."
We asked Lenka what was the most significant change she experienced since she started using her Sensilab products.
"My mood has improved; my feet are no longer heavy, and I have increased my physical activity. I feel really good now, I have no health problems."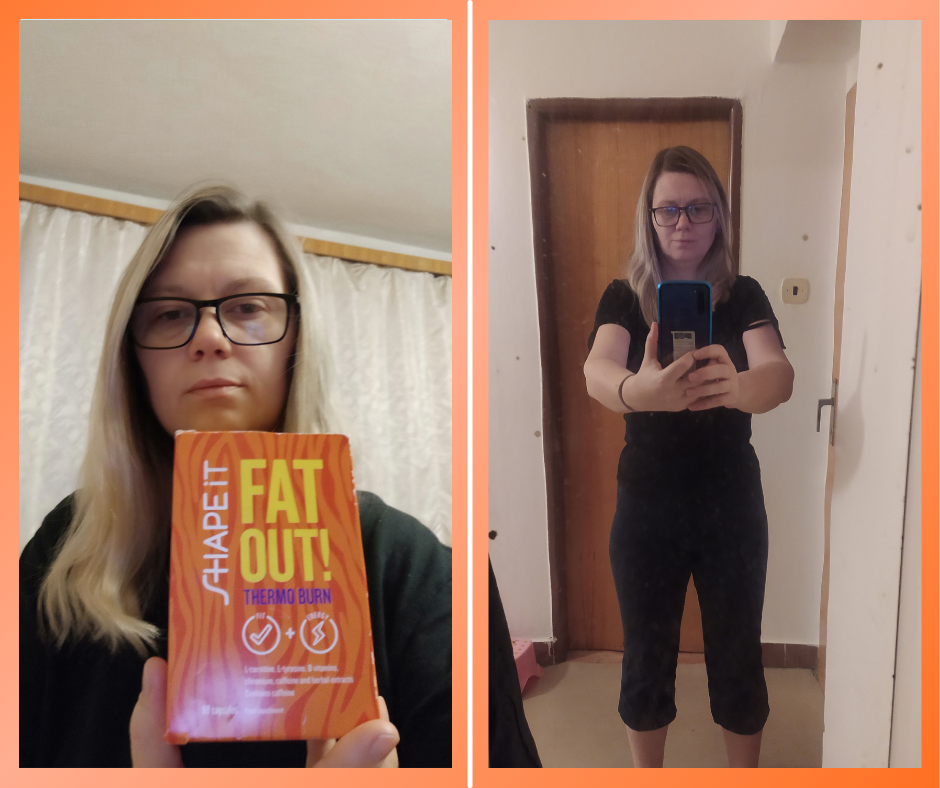 Did you know…?
• Exercise can help prevent excess weight gain and help maintain weight loss. Regular trips to the gym are great, but don't worry if you can't dedicate a lot of time to daily exercise. Any amount of activity is better than none. To reap the benefits of exercise, just get more active throughout your day — take the stairs instead of the elevator or rev up your household chores. Consistency is key.
• By losing weight, you reduce the strain on your heart and normalise your blood pressure. 
Quickly and easily increase your fat-burning potential!
Lenka used Fat Out! Thermo Burn, a revolutionary fat burner that works by speeding up your metabolism and promotes thermogenesis (increasing of body temperature). It helps burn more calories in a short amount of time – even while you're resting! Not only that, Fat Out! Thermo Burn also increases your energy levels, and supports normal hormone function.
She also used AdipoBurn XXL, another unique fat burner that targets stomach fat. Getting that flat belly is now easy, thanks to its 2-in-1 action: it boosts fat burning and prevents fat cell growth.
Join over 2.6 million customers worldwide like Lenka and get started with your weight-loss journey today. Weight loss has never been this simple. Try and see for yourself!
Get yours today, with an incredible limited time offer!
*Disclaimer: The effects of the product may vary between individuals and could differ from those described on the website. Our products are not intended to prevent, treat or cure any disease or serious illness. Maintaining a balanced diet and a healthy lifestyle is important.