5 stories of ThyroLux users to inspire you
Did you know that up to 20 % of adults have thyroid-related problems? People with a sluggish thyroid feel tired and cold all the time, experience cramps, have dry skin, slow digestion and are prone to weight gain.
Sensilab has developed a powerful plant-based and hormone-free support and our customers can't stop raving about it! Keep reading to learn how these capsules helped them get their life back.
Martina

from the Czech Republic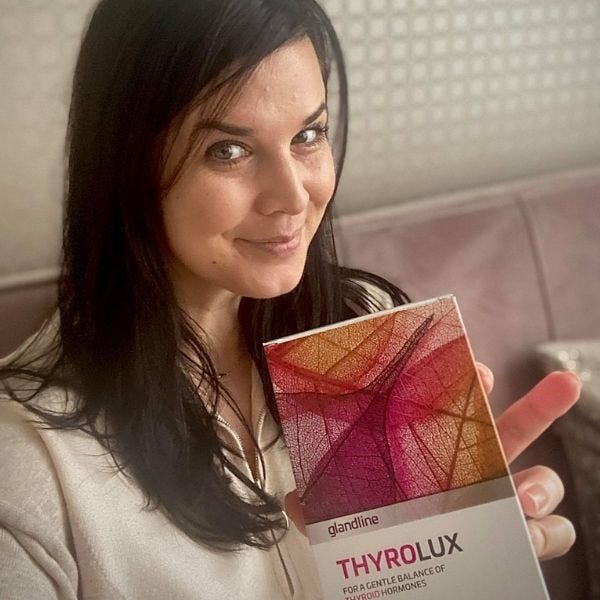 Martina gained weight, was feeling down, had no energy and was experiencing cold hands and feet all the time.
"I was always tired! I was suffering from mood swings and was feeling unfocused. I also experienced swelling and bloating."
It only took a week for Martina to notice the first improvements thanks to Glandline ThyroLux: "I have more energy and my mood is stable. My belly isn't bloated and I have even lost a little weight!"*
Martina appreciates the product's natural active ingredients and will surely continue using ThyroLux to keep her body and mind in check.
Pavlina from the Czech Republic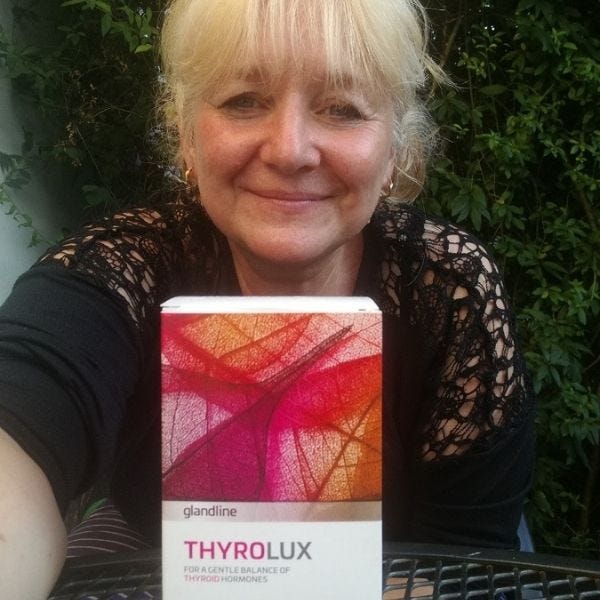 "I used to have a slim figure, but as I got older, I gained 1 kg every year for 20 years." Pavlina found out she had a sluggish thyroid.
She remembers that she used to have more confidence, felt much better and had better flexibility, but then for no apparent reason she was constantly feeling bloated and tired.
"I discovered Glandline ThyroLux and I was thrilled! I started to notice changes after the first month, my mood has improved because I have lost weight and my hair is thicker now. I got rid of excess water and I am no longer feeling bloated and swollen. I don't have a double chin anymore!"
Pavlina is one size smaller, no longer has food cravings, feels happy and finally managed to say goodbye to constant tiredness and brain fog.*
Ilaria

 from Italy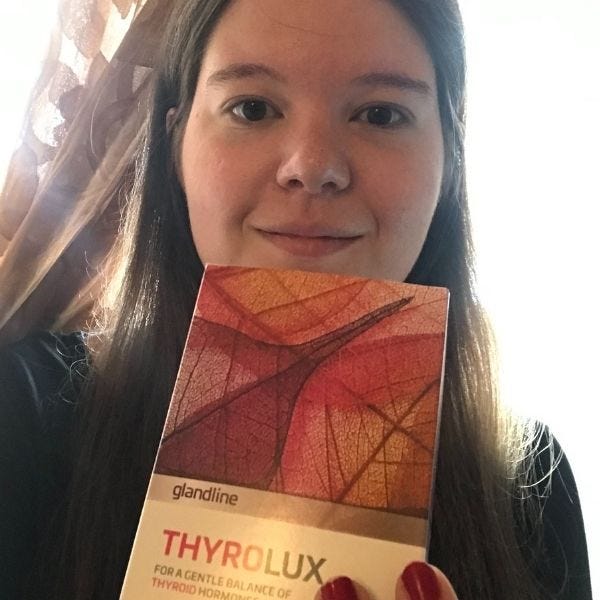 Working and studying at the same time caused Ilaria to feel stressed. Her sleep patterns were poor, she was lacking energy and her skin and hair lost all glow.
Ilaria found out that the thyroid was playing tricks on her. She stumbled upon ThyroLux and has now been using it for 5 months: "I feel stronger and full of energy! My focus has improved and it has helped me with my work and my studies!"*
Ilaria would recommend the product as it has helped her get into shape and she also feels less bloated and has lost weight.
Elfi from Austria
Elfi has a sluggish thyroid, which manifested itself as a lack of energy, mood swings and skin problems. She decided to give ThyroLux** a try and after just a month, she was feeling better, could focus more, her skin looked youthful again and finally got some proper sleep.
"Because of my thyroid problems, I gained 8 kilos, which I'd also like to get rid of. Since I'm so happy with ThyroLux, I plan on trying a few of your other products!"*
Zuzana from Croatia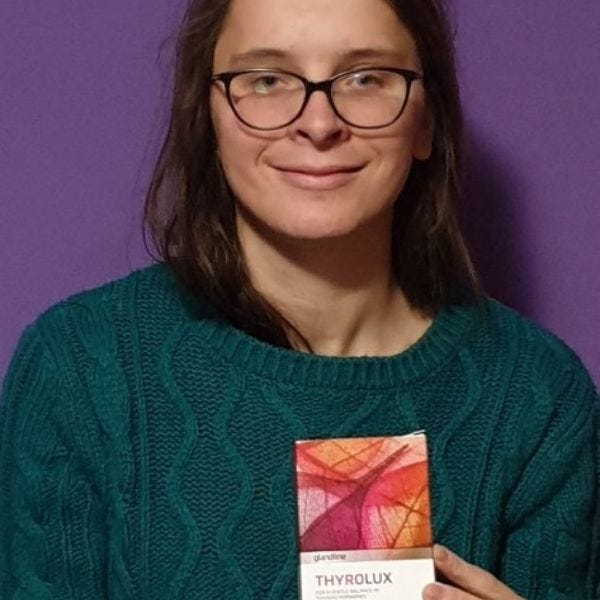 Zuzana purchased ThyroLux as she was experiencing mood swings, trouble sleeping and tiredness. Her testimonial says it all: "Thank you, Sensilab, for this beautiful product. It's only been 3 months and I am happy to report that my mood has improved enormously. I am incredibly satisfied with how my thyroid-related issues weakened!"*
These are just some of the thousands of people who are happy to have found ThyroLux. The capsules boast a 4-in-1 action: they balance thyroid hormones, help lose weight and improve focus and strengthen hair & skin.*
If you feel your metabolism needs a boost and you wish your energy levels were higher, this is definitely a product to add to your diet.
*Disclaimer: The effects of the product may vary between individuals and could differ from those described on the website. Our products are not intended to prevent, treat or cure any disease or serious illness. Maintaining a  balanced diet and a healthy lifestyle is important.
**Elfi used this product when it was still sold under the name TiroLux. Try the new and improved version now!