Unlucky in Love this Valentine's Day? Treat Yourself!
Let's face it; Valentine's Day isn't always as cracked up as it should be. There can be so much pressure put on us to ensure we are with that 'special someone', causing those of us who aren't in relationships to feel pretty rubbish! But it's the 21st Century for goodness sake, you don't need someone else to 'complete you' anymore, independence is a new dependence!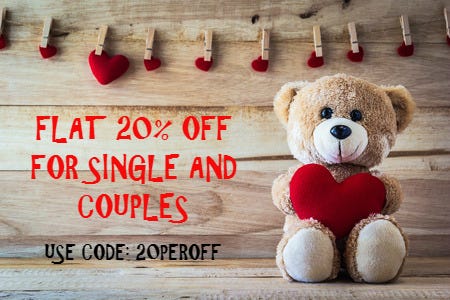 We at Sensilab believe happiness comes from within and not through someone else, so for a limited time only you can get 20% off EVERYTHING in stock! That's right, all products are discounted from our beauty range to slimming supplements to vitamins and minerals!
You don't need someone to treat you this February, you need to treat yourself! Let's have a quick look at some off our most popular, effective products now!
Slimcut Dietstar
There are very few weight loss products out there that provide you with continuous support, how often have you seen adverts for products that promise 'miraculous, quick results' but only focus on one area such as fat burning or increased energy for exercise?
The Slimcut Dietstar is the very first supplement to use a unique combination of natural ingredients and a 360° support solution to help you lose weight. Using a blend of carambola, kiwi, tea, tamarinds and a whole host of other natural ingredients you will actually lose weight quickly.
The 360° support solution ensures that the Slimcut Dietstar works around the clock to get you into the best shape of your life. It will eliminate metabolic syndrome, a leading cause of obesity, reduce fat absorption, regulate digestion, speed up fat burning, and so much more!
If you want 360° support and not just a product that tackles one weight problem then grab a hold of Slimcut Dietstar now, don't forget the 20% off!
SkinLift® Collagen
As much as we really want to, we simply can't stop nature's natural way of ageing, right? But what if there was a way to drastically reduce the signs of getting old, keeping your age mystery from all!
Did you know collagen fibres are responsible for your skins firmness, flexibility and elasticity? After the age of 25, our skin begins to lose its elasticity and shape formation, whilst the regeneration of the collagen is greatly reduced.As a result, we get wrinkles and saggy skin. So, in order to stop all that, we need to have more collagen in our system!
SkinLift® Collagen is a 100% natural, gluten free supplement that has proven to reduce wrinkles, provide skin with a visible glow, and increase our skins flexibility and elasticity all at once! A clinical study on 40 women showed a 23.7% increase in elasticity, a 9.4% wrinkle reduction and a 23% increase in skin moisture, all within six weeks!
If you want to beat Mother Nature at her own game whilst saving some money, order yourself the 20% discounted SkinLift® Collagen right now!
NutriShine®
February is a really difficult time for your hair; it's withstood most of the winter months but still hasn't been subjected to the natural, healing powers of the warmth and sun of spring yet. The cold, dry air does significant damage to our hair year in and year out. So, it's about time we start protecting our hair before it's too late!
Nutrishine® is a 100% natural, clinically approved and proven supplement that reduces hair loss and damage, promotes natural growth, and improves brightness! A recent study found 100% of users seeing a reduction in hair loss, 90% saw an increase in natural hair growth and 83% found their hair to be brighter.
It might feel like spring is on the way but we are still quite a while until those warm, sunny days so make sure to protect your hair now with Nutrishine®!
DON'T FORGET, GET 20% OFF EVERYTHING FOR A LIMITED TIME ONLY! USE COUPON CODE: 20PEROFF