Last-minute rules to lose 4 pounds in a week
We've all had the 'could be better' moment looking at ourselves in the mirror. But how does one lose weight quickly without starving? It's not impossible – we have made up a list of very efficient, basic rules: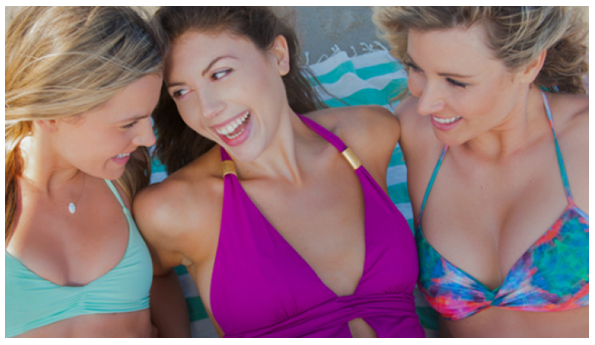 Before breakfast

 
Even before you get out of bed, your metabolism has already started functioning due to an accelerated awakening. You can put it into high speed with a large glass of cold water mixed with lemon, mint and cucumbers. Drink it on an empty stomach to cleanse and detox your body and to an efficient digestion all throughout the day – every day. 
Breakfast
Breakfast should mainly be made up of fruit. Did you hear that fruit is not good for you in the morning? Talk about myths. In fact, eating fruit in the morning is the best time to do that because all the sugar in the fruit can be released into the body during the day. We recommend two oranges, two apples, two grapefruits,combined with cereal and almonds all mixed up with natural yoghurt. 
Lunch 
For lunch you can easily enjoy a cutlet of meat with vegetables. The trick is to avoid eating bread for lunch, and instead drink a large glass of plain yogurt with or right after your meal.
* Tip: don't eliminate carbs! Just get rid of those rich in simple sugars or refined ones. Try to remove the bread and pasta whites throughout the week or do at least try not to eat more than 80 grams a day.
Snack 
If you are going to snack, be mindful about what to eat – avoid chocolate or potato crisps.
* Tip: you can really say NO to sugar surplus, get rid of it completely from all the lockers! Be strict with yourself! 
Dinner
After the snack, dinner is the biggest challenge in a diet. Especially because for it to work really, there are two very strict rules to follow:
No more snacks after dinner
Do not eat dinner after 6 o'clock 
You can have two boiled eggs with a side of green salad with cucumbers and olives. 
After dinner?

 
Prepare one liter of water and add four bags of green tea and drink this before going to sleep. 
* Tip: for at least two weeks, avoid drinking alcohol, and very sugary drinks such as packaged fruit juices. Drink plenty of water instead, at least two liters per day, tea and infusions with diuretic properties. 
For the ultimate solution:
SlimcutDietstaris the basis of any weight loss program, regardless of process or duration. It acts efficiently and helps to: 
Accelerate fat burning, reduce fat absorption and the formation of new fat
Eliminate metabolic syndrome, which is one of the main causes for obesity
Accelerate digestion and metabolism, which are particularly slow during any weight loss program