Liver detox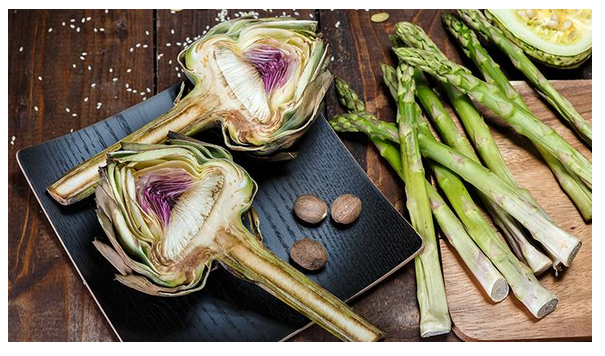 An effective detoxification is the main function of the liver. It metabolizes and eliminates all toxins that are ingested with food, water or through breathing. However, with daily exposure to harmful toxins, the liver's detox and regeneration capacity decreases.
Did you know? 
According to the United States environmental protection agency, the environment is annually submitted to more than 2,700 billion pounds of toxic substances. Some of these toxins find their way into our body through the air we breathe or via any contaminated food or water we consume. 
Why is it important to cleanse your liver? 
Since the liver is responsible for filtering out anything harmful that our body ingests, it is the organ that needs the most attention when it comes to a body detox.
What should you eat?
 In an effort to maintain a healthy liver and a healthy body, it is very important to revise your lifestyle. It is extremely important to introduce in your daily diet natural extracts that havehepatoprotective properties, such as milk thistle, artichoke, dandelion, Rosemary and similar foods. 
You need to drink enough water every day! The daily intake of selected natural herbs contributes to an optimal functioning of the liver, to the elimination of dangerous toxins and consequently to the well-being of the entire body. 
At least 2 times a year 
If we don't take care to regularly detoxify our liver, sooner or later it will be overloaded with toxins. 
With time, the liver cells accumulate fat-soluble toxins from drug and digestion residues, and heavy metals. The more toxins enter the body, the more they overload the liver and, consequently more fat accumulates between the liver cells. Eventually the efficient functioning of the liver slows down. 
For an optimal health it is extremely important to detoxify your body at least 2 times a year. Only then can the liver be capable of performing its main function (eliminate from the body all the toxins to which we are subjected daily) correctly and effectively. 
Usually it is advisable to do a detox after the Christmas holidays and one after the summer holidays, but you should take into consideration your lifestyle as well as any signs your body might alert you to. 
The body is in need of a complete purification as a result of: 
excessive use of alcohol or drugs,
diet rich in fast foods, foods high in sugar and saturated fats,
extensive use of drugs,
sensitivity to or constant contact with certain chemicals (tobacco, fragrances, detergents, etc.),
chest pains,
indigestion, constipation or heartburn,
abdominal bloating,
occasional vomiting,
discolored skin and brittle hair
frequent headaches, especially behind the eyes,
chronic fatigue and a feeling of not being able to rest properly. 
If you are experiencing the symptoms mentioned above begin the 30 days liver detox now!
30 DAYS Liver Detox 
Smartpack: 30 days to purify and regenerate your liver 
The 30 DAYS Liver Detox (made up of 100% natural ingredients) helped a lot of people to purify their liver, lose weight and find the right body balance. 
Smartpack revitalization is a 30-day program championing liver protection and purification. It is advisable to repeat the 30 days program at least 2 times a year, especially after the holidays.
How does it work? 
30 DAYS 100% natural Liver Detox contains ingredients with hepatoprotective properties, including milk thistle, turmeric, black pepper, chebulicmyrobalan, artichoke, chicory and Rosemary. With a 30-day diet you can purify the liver in a controlled, healthy and natural way. 
30 days 30 DAYS Liver Detox program includes three products to offer to the liver daily and nighttime support. 
>> – Morning purification capsules contain a combination of extracts of chebulicmyrobalan, black pepper and milk thistle. These are great hepatoprotective agentsthat protect your liver cells from damage resulted from ingestion of dangerous toxins. They activate the healthy functioning of the liver and accelerate the degradation of toxins. 
>> B-Day support Capsules contain a combination of extracts of artichoke, turmeric and black pepper. They include the optimal combination of powerful antioxidants that protect your liver cells against free radicals and reactive oxygen substances generated during the detoxification process. 
>> C-Night care Capsules contain a combination of extracts of Rosemary, chicory and black pepper. The combination of these extracts soothes the body before bedtime and contributes to the well functioning of the liver at nighttime. 
Content: 30 + 30 + 30 capsules for 30 days, a manual complete with cleansing diet foryour liver and a cookbook