Joana: "By the end of the month I lost 5 kilos!"
Joana is 20 years old and works in customer service: "Because I interact with people face to face, my appearance is very important to me. That's why I always try to look nice and appear positive in my interactions with people. "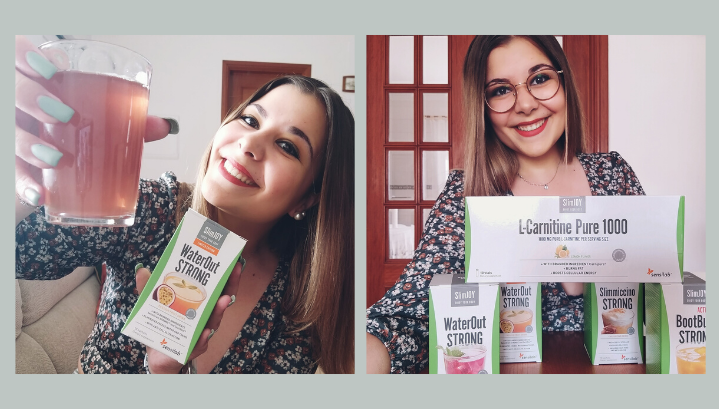 "I've struggled with being overweight since I was a child, as a side-effect of certain medication I was on. I'm busy with my work and I find that making healthy meals can be complicated and time-consuming - it's always faster and more practical to eat unhealthy snacks, indulge in fast food, especially if your meals are irregular."
While she was looking for an effective way to lose weight, she came across SlimJOY: "One of the products I decided to try was AquaSlim EXTREME**. What really convinced me was that their website featured so many testimonials from real people. I didn't think twice before ordering."
"By the end of the month I lost 5 kilos!"
"I first started using AquaSlim EXTREME** two months ago and unlike other similar products, I noticed a difference really quickly. I felt less bloated and swollen. I wasn't the only one that noticed it - the people around me were complimenting me on the changes as well."
But that wasn't all: "In the first week, I also noticed some improvements to my bladder function and digestion. I felt like I was well hydrated, less swollen and I managed to lose some weight too. By the end of the month I lost 5 kilos.* With results like that, how could I not start feeling better about myself? AquaSlim EXTREME** played a huge role in helping me and improving my self-esteem."
"I can now wear clothes 2 sizes smaller!"
"I've always struggled with feeling comfortable in my body and my confidence levels were low. I was hiding my body, avoided going to the beach and it even caused problems in my relationship."
Luckily, that's all changed now: "These days, I feel good about myself. I'm no longer bloated, I crave unhealthy treats less often and clothes fit me much better. I can wear clothes 2 sizes smaller now!"
"I'd strongly recommend SlimJOY. The experience was really easy and it's not expensive. I was afraid of wasting my money since I've had bad experiences with similar brands, but now I don't doubt it was one of the best decisions I've ever made."
AquaSlim EXTREME** - the best water-retention remedy
As Joana puts it "AquaSlim EXTREME** is easy to drink and has a pleasant flavour." It also very effective, with results noticeable within the first days of use:
Increases the elimination of water and toxins by up to 27%
Reduces bloating by up to 60%
Boosts weight loss
Has a 3-in-1 effect: eliminates bloating, accelerates weight loss and decreases cellulite. It contains 9 natural ingredients that eliminate excess water and toxins from the body, without the loss of important minerals.
*[Results may vary. Dietary supplements should not be used as a substitute for a varied and balanced diet and a healthy lifestyle, which are important..]
**Joana used a previous version of this product. Try the improved version now!