Jasmin: "In September, I weighed almost a 100 kg - now I'm back to size 40!"*
Jasmin is a former football player and coach for a junior football club. After his active football career ended, he began to gain weight and his stomach got bigger and bigger. He had lower back pain and couldn't bend properly. Soon he also had no stamina and struggled in his coaching job.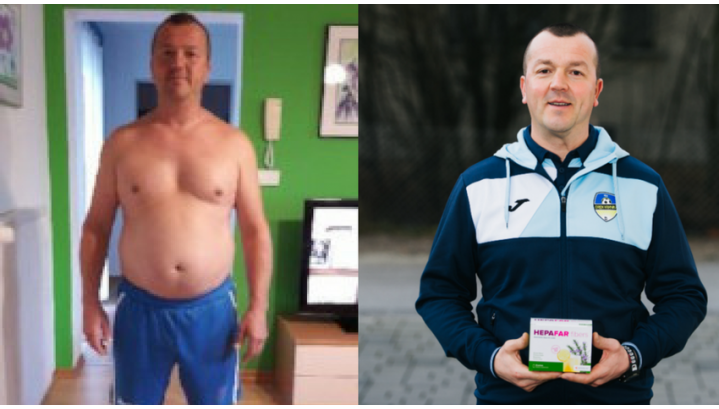 A big belly and weight gain are just two of the many possible consequences of an overburdened liver. The liver doesn't hurt, so we're often unaware that it's in danger. It does, however, send distress signals - symptoms in the form of increased waist size, difficulty losing weight, gas and digestive problems, blemished or itchy skin, fatigue, irritability...
Why did Jasmin gain 30 kilos?
"In September I weighed almost 100 kg," says Jasmin . In 13 years, Jasmin gained 30 kilos: "Long work days, stress, unhealthy food... I was putting on more and more weight. And the reason was my overburdened liver." For Jasmin, like many other people, liver problems meant he had difficulties losing weight.*
"I thought I was going to burst"
Jasmin decided to transform his body for two reasons. "At work, I often had to bend over and carry heavy equipment. I noticed I was getting tired really easily. Belly fat was my biggest problem and I had back pain. I worked about 12 hours a day - in the office and then as a football coach. The children at my football club even made fun of me because of my weight, I knew it was a joke, but when you think about it, it makes you feel bad to hear: 'Look at that fat coach.'"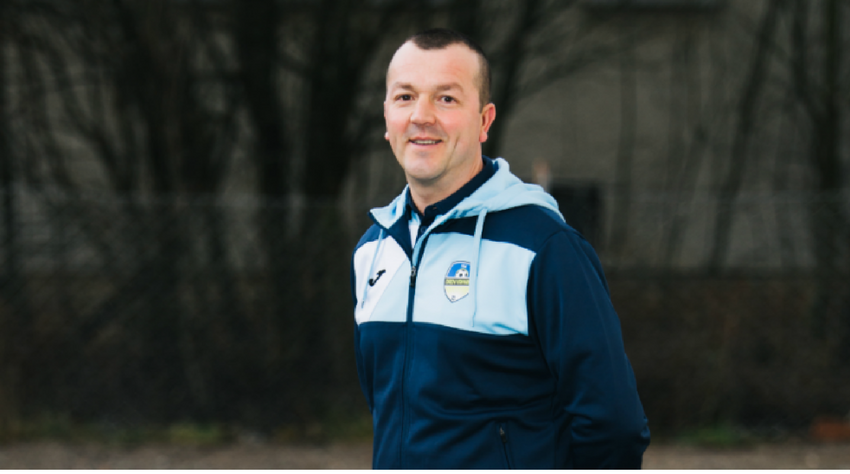 Jasmin found the solution - Hepafar!
After Jasmin started the Hepafar detox regimen, he noticed the first results when he went shopping for a new jacket. "I was very surprised when I tried on a jacket in the size 40! I couldn't believe it! It was the first time in 13 years that I was able to wear this clothing size! At that time I weighed 70 - 72 kilos," he explained.*
"Everyone asks me how I did it!"
Jasmin' life has changed in every way: he no longer feels as tired and can run without problems when he's coaching.
"Everyone at work noticed that I was slimming down," says Jasmin. "The change was really noticeable. At first, some made fun of me, but now they are asking me how I did it. My wife can finally hug me properly" laughs Jasmin.
Jasmin recommends Hepafar
"I would recommend Hepafar to anyone who has problems similar to mine, especially to everyone who might suspect that their large waistline and extra weight is due to liver problems. With Hepafar you will get rid of that annoying belly fat, you will be happier and more energetic - just like me! "
Thanks to Hepafar, in just 3 months Jasmin has:
Lost 9 kg*
Lost 4% fat*
Lost 7 cm around the waist*
Improved metabolism and boosted his energy levels
If you want the same results, try a liver detox with our 3-Month Hepafar Bundle.
*Disclaimer: The effects of the product may vary between individuals and could differ from those described on the website. Our products are not intended to prevent, treat or cure any disease or serious illness. Maintaining a  balanced diet and a healthy lifestyle is important.