How Lorraine lost weight and found happiness again
A long time ago, Lorraine used to feel happy in her own body. But then she's gained quite a bit of weight. Feeling tired and low on energy became her way of life. She didn't feel like herself – something had to give.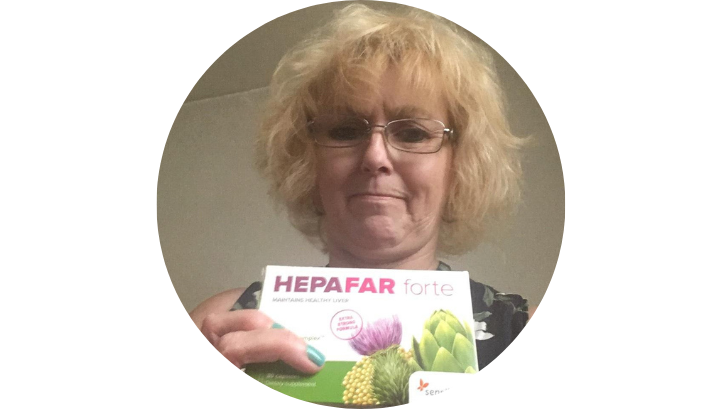 "I became depressed because of my weight. I'd get very self-conscious and try to hide in baggy clothes." She knew something had to be done. The solution came from an unexpected place!
An ad that changed her life
Lorraine stumbled upon a Hepafar ad while browsing Facebook. Learning it's an effective natural solution that's helped so many people already, she decided to give it a try: "I found out about the product after searching online. I decided to use this brand as I read how good it was and also about the natural ingredients used in the product."
The results were impressive
Having detoxed her liver with Hepafar, she's noticed a huge difference in how she feels. Her general well-being has improved remarkably: "Since I've been using Hepafar forte, I noticed that I am less tired, and I don't feel as sluggish." What's more, her mood's lifted as well.
The detox has also helped greatly improve her sleep: "The most significant change is that I am sleeping a lot better and I don't have to rely on sleeping tablets anymore. I also have a lot more energy." And there's more.
Since starting with Hepafar, she's begun to lose weight and greatly reduced bloating. She's very happy with the results: "Thanks to Hepafar, I'm more confident about my body. It's thanks to Sensilab that this has happened, and I highly recommend the product."*
Get Lorraine's results with Hepafar Detox Combo
Hepafar Detox Combo will:
help detoxify, regenerate and fortify your liver
make sure the toxins leave your body for good
As it contains a patented form of milk thistle extract that is 10x stronger than similar products, it brings an effective liver detox that will revitalise your body inside out.
*The effects of the product may vary between individuals and could differ from those described on the website. Our products are not intended to prevent, treat or to cure any disease or serious illness.