Shelley had a very positive experience with AdrenaLux
Shelley is a 41-year-old Social Worker from the UK: "I am a curvy woman, size 14 (42). After I became a social worker, 6 years ago, I gained a lot of weight. Previously I worked in a hospital and I was always on the go, so it wasn't a problem."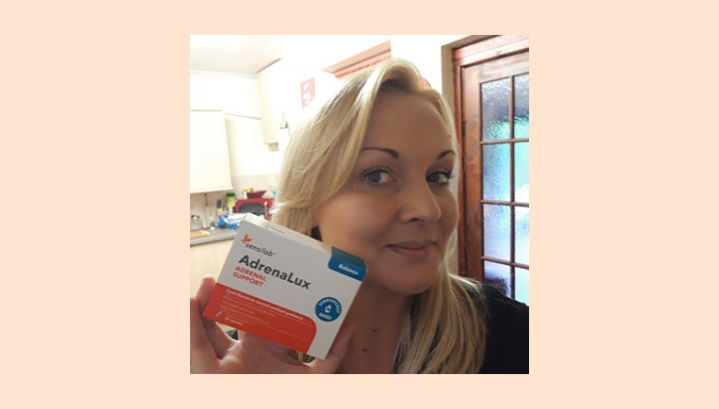 Gaining extra weight became a burden for Shelley, as she often lacked energy. The main culprits for her weight gain were increased appetite and constant sugar carvings, all due to a stressful work environment. "My weight did bother me. I tried to exercise a couple of times a week, but I quite often struggled with motivation after a stressful day at work."
And then came AdrenaLux
While searching for products to help with energy and weight management, a friend found AdrenaLux and told her about it: "I liked the idea of trying Adrenalux because of the natural ingredients."
After 3 days she already noticed an improvement
"I've noticed that it had a positive effect on my mood and focus after 3 days of use - I've used AdrenaLux for a whole month now and I can say that it has a positive effect on me. And no nasty side effects in sight!"
AdrenaLux changed Shelley's life. She is now able to cope with stress much better and manages to keep her appetite under control.
"My job causes burnout constantly and I feel a definite change in how I feel first thing in the morning. My ability to maintain focus throughout the day has also improved. I would definitely recommend this product."
AdrenaLux - the PERFECT support for the adrenal gland (which produces the stress hormone cortisol).
Balances symptoms of physical and psychological stress
Reduces burnout symptoms
Prevents weight gain
Raises energy levels
100% natural product with extracts of three strong adaptogenic plants that increase resistance to stress