"EstroLux changed my life!"
Tracy from the UK wanted to share her experience with EstroLux, a product that helped her change her life for the better.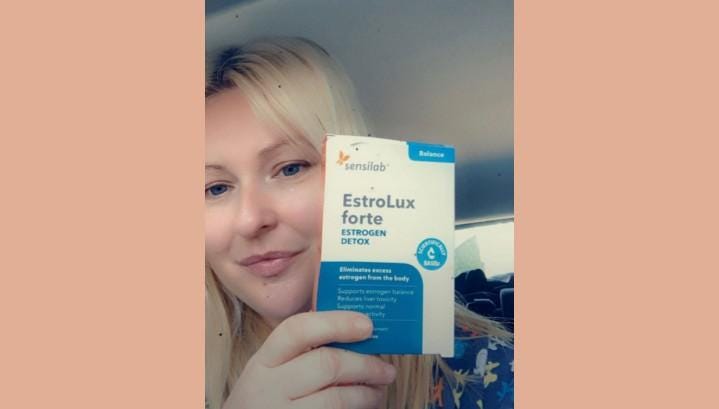 "I was always slim until my problems with endometriosis started," says Tracy. Weight gain and painful periods left a mark on Tracy's quality of life and led her to seek out a solution. Luckily, she encountered Sensilab and EstroLux.*
Tracy was convinced by the natural ingredients and decided to try it.
"After a month, I noticed significant changes"
It took only a month for Tracy to notice the positive effects: less menstrual cramps, more energy and even some weight loss.
She decided to continue using the product for 3 months and only discontinued the treatment after she felt an improvement.
But the pain came back, helping her realise how much the product had been helping her: "That's how I realised how effective it really was, I started using EstroLux* again and I feel a lot better now."
"The quality of my life has increased"
For the first time in years, Tracy can say that she truly feels great and no longer experiences severe menstrual cramps and discomfort.
Tracy says EstroLux* changed her life and recommends it to anyone with similar problems!
*Tracy used a previous version of this product. Try the improved version now!