Valentina: "The feelings of hunger that tormented me disappeared and I lost 8 kg!*"
Valentina had been looking for years for something that could help her get rid of a problem that had plagued her for too long: emotional overeating and the accompanying weight gain. Thanks to our products and her own determination, all of this is now part of the past. Let's take a look at her story!

There is always a light at the end of the tunnel…
Valentina went through a rough patch. She was overweight and the fact that she was convinced that the situation would never improve caused her to go into an ever deeper spiral: she could no longer keep her appetite under control and her emotional overeating increased so much that it began to affect her social life. 
One day, Valentina realised it was time for a change. She decided to turn to a specialist to begin the journey towards improving her life. In addition to giving her support on a psychological and physical level, the specialist advised her to also start using natural supplements.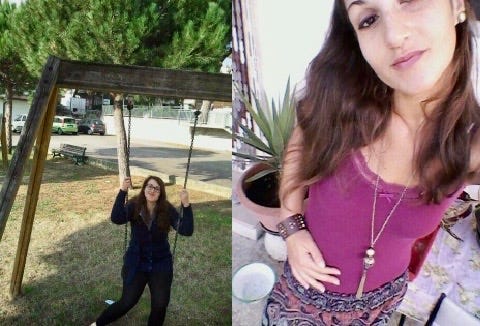 Garcinia Slim & Metabolism Boost made a big difference!
It was while she was looking for a dietary supplement that suited her situation that Valentina first discovered Sensilab. She was particularly impressed by the transparency regarding the ingredients as well as the simple and clear product descriptions. She decided to try Garcinia Slim and Metabolism Boost.
Garcinia Slim capsules contain 820 mg of Garcinia Cambogia and offer several benefits:
Keeps appetite under control

Reduces excess body fat

Prevents the formation of new fat deposits
Metabolism Boost is a natural dietary supplement with a unique 3-in-1 effect:
Accelerates metabolism

Stimulates the dissolution of adipose tissue

Block the absorption of fat
Hunger pangs? That's all in the past!
After 2 months* of using Garcinia Slim and Metabolism Boost, Valentina has not only left her emotional eating behind, she has also lost a total of 8 kilos!* In addition, her digestion has improved, she feels fuller for longer and has started exercising, despite the reduced calorie intake.
Something that gave her even more motivation to continue was that she could see the first results after only 1 week.* She noticed a big difference compared in almost no time at all.
Now Valentina is feeling great!
Now Valentina is glowing, she has managed to leave her struggles with emotional overeating behind. She feels stronger, more positive and more motivated to work on herself and continue to improve with each passing day.
"Sensilab products have changed my life for the better. They have given me better routines and encouraged me to do more for myself. My experience has been very positive and I can definitely say that these products are here to make your life better. "
* The effects of the product may vary between individuals and could differ from those described on the website. Our products are not intended to prevent, treat or cure any disease or serious illness. Maintaining a  balanced diet and a healthy lifestyle is important.