Fast before the feast: how to get your liver ready for the holidays
Are you counting down the days until Christmas? With family dinners and friendly get-togethers coming up, our liver is in for another round of heavy lifting. Read on to learn how you can get it ready for the onslaught of rich food, alcohol, and the overall stress of the holiday season so it can keep up with the toxins and come back stronger.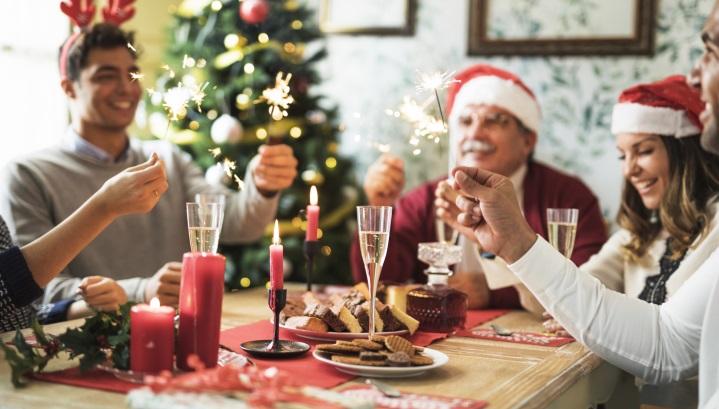 Drink lots of water & dial down the alcohol
Always stay hydrated. Water helps flush waste products from the body, which is why it's crucial for successful detoxification. And take it easy on the alcohol. Over 90% of it is metabolised in your liver, so eliminating these toxins from your body puts a great burden on it.
Stick to healthy foods
Avoid unhealthy fats, sugars, processed foods, and animal protein. Instead, opt for nutrient-dense, fibre-, and antioxidant-rich foods, like leafy greens and legumes. Forget heavy meat dishes and dairy products – substitute them with vegetable protein in all shapes and sizes. Potassium-rich foods prove to be a great source of essential minerals and electrolytes that further support liver detox, so throw some of these in the mix as well. Some great choices include avocados, spinach, mushrooms, kale, courgettes, sweet potatoes, bananas and coconut water. Yum!
De-stress & keep moving
Learn to manage and reduce the stress in your life to minimise its effect on your liver. Find out what helps you relax and give it a try. Sign up for yoga, take up fencing, join a dance class, and learn to meditate. Another good way to clear your thoughts and decompress is exercise. It not only works as the ultimate stress reliever but also boosts your circulation, promoting your detox process.
Give your liver a hand
For an extra nudge in the right direction, support your detox with the Liver Protect Bundle.
The Liver Protect Bundle will help prepare your liver for the upcoming holiday season by:
cleansing the liver and aiding in the effective breakdown and elimination of toxins from the liver and the body;
regenerating liver cells and optimising their function; and
fortifying the liver so it can handle the toxins more effectively.
As it contains a patented form of milk thistle extract that is 10x stronger than similar products, it brings an effective liver detox that will revitalise your body inside out. With a proper detox like this one, you can give your liver a chance to regenerate and finally prepare for the holiday feasts.
Nina's change was glaringly obvious
"After just a month of taking using the Holiday Liver Protect Bundle, I already feel incredibly better! I've reduced my hip and waist circumference, and the change is glaringly obvious. I've finally lost some weight and my pants got looser.
My cholesterol levels have decreased so much that I no longer have to consider taking any pills. But I think the biggest change I've noticed was a change in the way I feel, as I'm bursting with energy and no longer need my afternoon rest after work."
- Nina K. Č.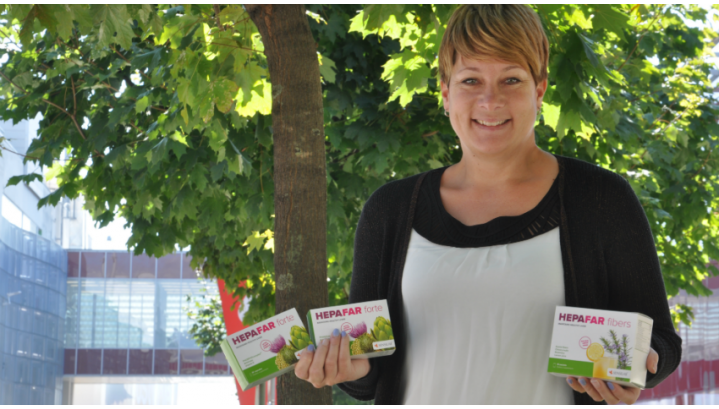 Get Nina's results & prepare your body for your favourite holiday meals with Hepafar!