"Trousers that I couldn't wear for years fit me again!"
Michael is 42 years of age and works as a consultant. For years, he's struggled with belly fat and a lack of energy. He decided to give Hepafar a try. He detoxified his liver, lost an incredible 18 pounds and finally got his energy back.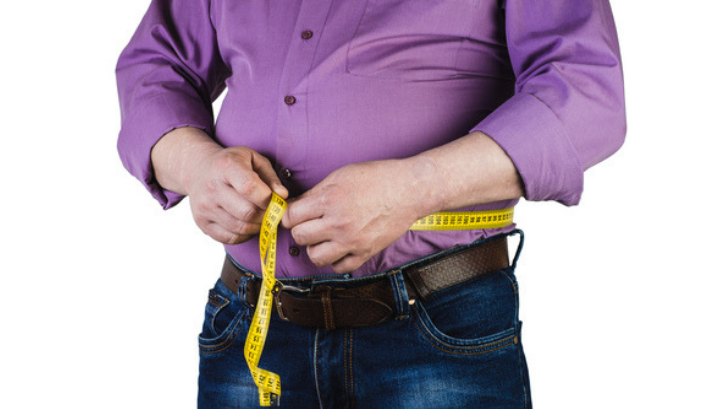 "I was dead tired and kept gaining inches on my waistline"
"I didn't want to admit it, but the whole thing bothered me. I felt exhausted when going home from work every day. I immediately collapsed onto the sofa and fell asleep."
"I couldn't spend any time with my family, I simply had no energy. The exhaustion was killing me. I couldn't fit into my favourite trousers anymore. I just couldn't go on living like that", he tells us.
He decided to try Hepafar - and the results were incredible
"After 8 to 10 days, I noticed improvements. I was no longer exhausted after work. I was finally able to spend time with my family."
"I've lost 18 pounds since I started drinking Hepafar. I can finally wear my favourite trousers again", Michael says with a smile.
"I'm overjoyed with the results"
Michael has noticed the changes in his life and is overjoyed with what he's achieved. He's developed healthier eating habits and is determined to repeat the programme in about 6 months. "I've decided to turn my beer belly into a six-pack before my family holiday in the summer", he says happily.
"I would recommend Hepafar to anyone, especially if you often feel fatigued, struggle with losing weight and if you want to be able to wear your old clothes again. Success is guaranteed with Hepafar, tried and tested."
1-month Hepafar detox
Try Michael's package to get the same results - 1-month Detox! Hepafar Forte detoxifies, regenerates and strengthens the liver and Hepafar Fibers ensure that toxins leave your body forever.