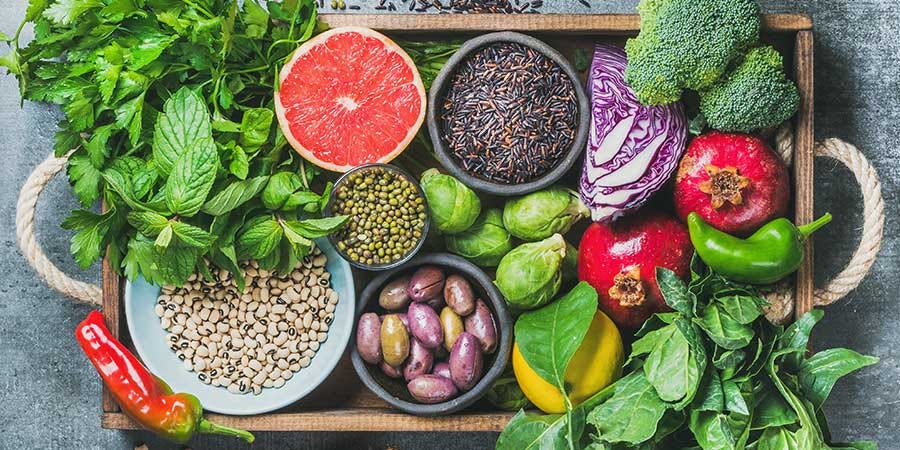 Antioxidants: healthy helpers against oxidative stress
Antioxidants are natural ingredients that protect your body from harmful influences. First and foremost, they keep free radicals away and thus keep your cells healthy.
Antioxidants are also known as radical scavengers. Your body needs them to reduce oxidative stress. The term "oxygen" is already in the name. It is essential for survival and health. However, oxygen also forms compounds in your body that are harmful. They are called free radicals. Free radicals destroy healthy cells in the body and also accelerate the aging process. These aggressive compounds are reinforced by external influences, for example cigarette smoke, alcohol, ozone or environmental pollutants. As a result, you need more antioxidants to fight off the free radicals. How do you get more antioxidants? Eat healthy and colourful food - the "traffic light principle" is best suited for this: red berries; green grapes or spinach; mangoes or even carrots for the colour yellow-orange. A healthy diet thus has a positive effect on your health and well-being. Additionally, you can support your body with valuable minerals and vitamins.
Interesting articles from our online magazine
Products with antioxidants