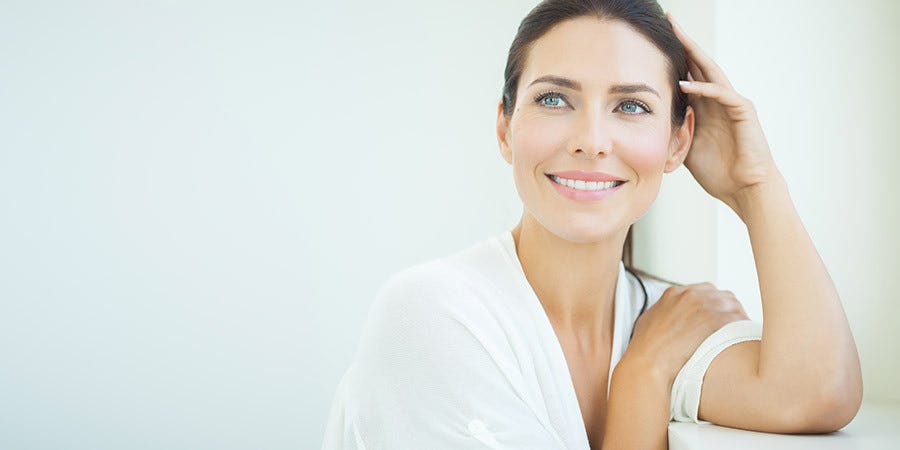 Anti-Aging: Your skin stays young and fresh longer
A healthy and fresh appearance can be maintained until old age. Wrinkles cannot be avoided completely - but you don't want to. However, we have helpful tips to effectively slow down this process. The good thing is that the tips also have a great effect on your overall health.
Healthy food: Above all, eat a balanced and colourful diet. With plenty of fresh vegetables and fruit you give your skin valuable vitamins and minerals that it needs for cell renewal.
Sufficient sleep: There is such a thing as the classic beauty sleep. Get a good night's sleep; in eight hours your skin will recover and freshen up again.
The right care: Products without alcohol are gentle to your skin. Take creams with a high moisture content. This gives your skin more elasticity. Use sun cream during the sunny months and avoid extensive sunbathing. 
Beautiful skin through movements: Sport revitalizes your skin and gives it more glow again. Your blood circulation is stimulated and your connective tissue is strengthened.
Strengthening from inside: Apart from external protection, you can also strengthen your skin from within. Vitamins and minerals such as antioxidants help to reduce oxidative stress. The combination of biotin + zinc + selenium is great for skin, hair growth & nails.